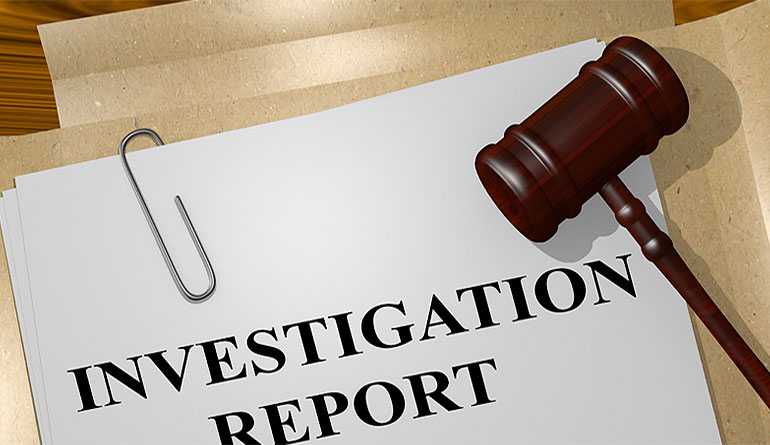 PRE & POST MATRIMONY CHECK
We are a reputable detective agency in Chennai and one of the oldest and most established detective agencies in the nation. We have a team of highly skilled private investigators who have extensive experience handling cases involving matrimonial detective services, internal frauds, employee theft, information misuse, missing persons, electronic surveillance, phone records, computer data theft, industrial espionage, copyright, patent and trademark infringement, and We are a private detective agency in Chennai committed to offering covert and efficient private investigation services. We have years of experience doing a variety of private investigations in Chennai, regardless of whether you need surveillance for employee or matrimonial concerns, persons tracing, or a fraud investigator. We are active across the entire state of Tamil Nadu and the country.
02 -

POST MATRIMONY CHECK
Many marriages end in dissatisfaction and divorce because there is little information about the prospective bride and groom, their financial situation, and their families. The sanctity of the tradition of arranged marriages has been invaded by revolution, in contrast to past times when marriages were typically held within the known families. Due to the altered situation, most weddings are now arranged through unproven channels like websites and newspaper ads. Garuda Intelligence and Security Services can help in this situation. We offer pre-marital verification services. We conduct a thorough examination of the potential bride or groom in addition to confirming the information given by the other party. The data might concern any of the following:
In order to give the client a clear picture of the expected living standard the union would bring about and prevent subsequent disillusionment that could lead to a breakup, this must be checked properly and in the strictest of confidence.
2. Employment / Business Details
A thorough investigation into the prospective groom's or bride's professional status is required, particularly when such individuals have positions with impressive titles but perform poorly, as is increasingly common nowadays. If the potential spouse owns a business, we can determine the state of the company's finances.
3. Relations with other men / women
Current relationships of the would-be bride or groom might occasionally continue after the wedding, which can lead to ongoing tension in their later wedded lives. Making an informed choice about the marriage will be greatly aided by knowledge of the current and, if feasible, prior relationships of potential spouses.
4. Concealed previous Marriage / Divorce
It goes without saying that any secrecy in this regard has the potential to ruin married life. However, if such material is discovered during a premarital investigation, it could prevent a lot of stress later on in life when dealing with alimony or child support disputes.
A drug or alcohol habit can cause significant financial strain in addition to having a profound psychological effect on the addict and their relationship. Prior to making any decisions on the marriage, it is essential to be aware of these undesirable habits.
One element of a person that only becomes apparent after a thorough investigation is their involvement in illegal activity. If any such illicit activity is discovered before getting married, money spent here is worth its weight in gold.
02 - POST MATRIMONY CHECK
Suspicion of an extramarital relationship between either spouse is one of the main causes of the rising marital problems. Our investigators uncover the truth and present the facts, presenting a much clearer picture and empowering you to make the best choice. Any person's marriage could be destroyed if they choose the incorrect life partner. Suspicion of either spouse having an extramarital connection is one of the main causes of the rising marital problems. Our investigators uncover the truth and present the facts, presenting a much clearer picture and empowering you to make the best choice.
The Garuda Intelligence team uses a variety of Post Matrimonial Investigation techniques, such as covert surveillance and discrete investigation, to get the crucial information you require. Once we have it, we will provide it to you for further review. We look into issues like adultery, extramarital affairs, suspected activities, daily activity monitoring, and employment information for alimony determinations, among other things.
Extra Marital affairs or INFIDELITY INVESTIGATIONS:
Chennai Post-Marriage Detective, Chennai Post-Marriage Detective – Garuda Intelligence Don't allow your emotions cloud your judgement; let us now reaffirm the truth for you. …. We have investigators who focus on cases of infidelity. Our detectives can help you find out whether your partner is being unfaithful by conducting covert investigations and undercover operations. All of their actions, the locations they travel, and the people they meet will be recorded. Additionally, we may acquire photographic and/or video record of all events and of all suspects. If you'd like, we can additionally provide you with a report on the inquiry as well as a video showing the findings. Furthermore, if necessary, we can provide testimony regarding the results in any legal case.
Child custody investigations are a specialty of our investigators. In this situation, we can observe your spouse or ex-spouse during their planned visitation to look for any illegal or improper behaviour occurring while they are caring for your child. In order to learn about your spouse's interests, way of life, living situation, and social circle, we can also monitor them during their leisure time. The subject may also be the subject of a background investigation. We might also provide you with a video documentation of the current way of life that person or your child is leading as well as an investigative report. We can also give testimony on the results in any court case.